Bryn Mawr Club of New York City and Haverford Alumni and Parent Relations
Invite You to
An Evening with Juan Williams '76, presenting his new book, We the People.
Tuesday, April 12, 2016
7:00 – 9:00 p.m.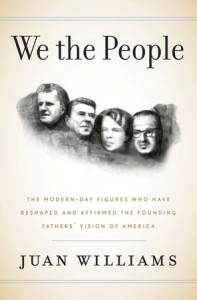 The American Scandinavian Foundation
58 Park Avenue
Volvo Hall
(between 37th and 38th Streets)
New York, NY 10016
212-779-3587
Cost: $20.00 payable in advance through PayPal

Hors d'oeuvres will be served.
Copies of We the People will be available for purchase at the event.
For more information contact Helen Thurston at jclosk@earthlink.net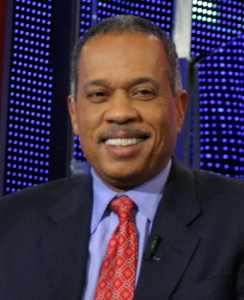 Juan Williams, a former White House correspondent at the Washington Post, where he worked for over 21 years, also has been a senior correspondent and talk show host at NPR. He is currently a political analyst for Fox News and cohost of the daily news roundtable show The Five. He writes a weekly column for The Hill, a Washington, D.C. newspaper. Williams is the author of such bestselling and critically acclaimed books as Eyes on the Prize: America's Civil Rights Years, 1954–1965; Thurgood Marshall: American Revolutionary; Enough; and Muzzled. He lives in Washington, D.C.
In WE THE PEOPLE: The Modern-Day Figures Who Have Reshaped and Affirmed the Founding Fathers' Vision of America (Crown; April 5, 2016), acclaimed social historian, bestselling author, and Fox News political analyst Juan Williams examines the lives and ideas of people he calls "America's Modern-Day Founders."