Rebecca Kelly, the Choreographer and Artistic Director of Rebecca Kelly Ballet, and Artistic Director of the Tahawus Cultural Center was a 1973 graduate of Bryn Mawr College. She majored in the History of Oriental Religions. Here's her story:
I got here by training in classical technique during much of my youth, but taking a break from ballet du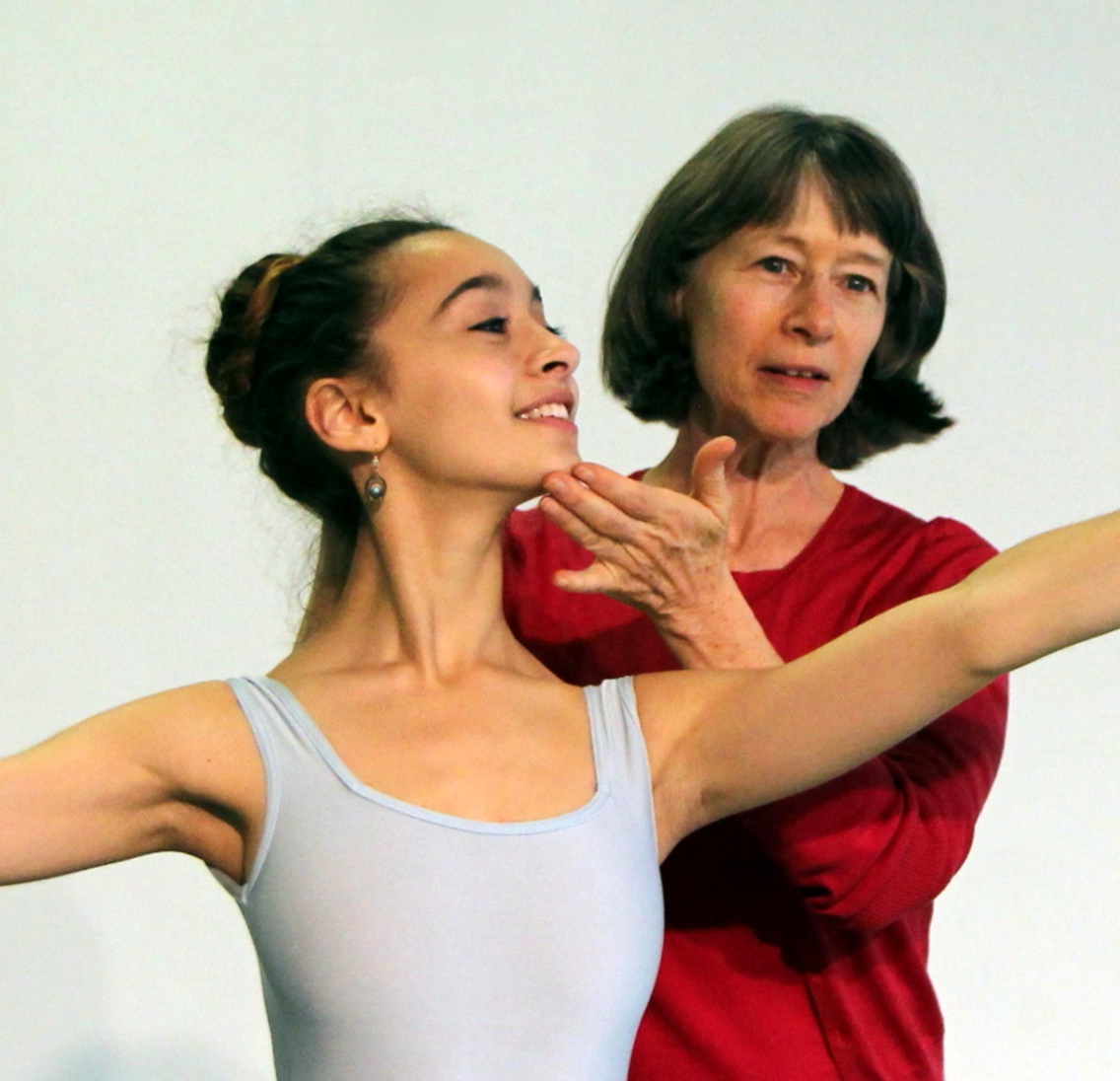 ring the end of high school and first years at college; having to fulfill a gym requirement at Bryn Mawr and finding myself in a modern dance class….which led to discovering choreography, expressing ideas articulately but without words, the pursuit of truth, beauty and the search for new ways to share meaning.
Aspiring to the world of ballet requires an undaunted vision, a keen desire to reach for something elementally human. Staying in the world of dance requires ceaseless hard work, courage, curiosity, and engaging with all the possibilities that may come…I was fortunate; I met and married my partner in dance.
In addition to creating dance works for Rebecca Kelly Ballet and teaching, we conduct the early childhood program, Kids Co-Motion. We also are developing the Tahawus Center in the northern Adirondack Mountains of NY, owned by our nonprofit Appleby Foundation. My husband Craig and I are spearheading the transformation of the 106-year former Masonic Lodge into a lively cultural center in the town of Au Sable Forks. We develop summer programs in art, music, STEM (math and science) dance, film, and symposia.
My mentors in dance at Bryn Mawr were two extraordinary instructors Barbara Lember and Paula Mason.
I dream of someday finding a publisher for my "politically incorrect" memoire about my childhood in Khartoum, Sudan, c. 1960-64.
In my "spare" time, we built (by our own labor) a cabin up the rural Adirondack area, which is our home when not in NYC. I have forged a garden between the rocks. If there is spare time I read, take photographs, and work on issues related to federal prison reform.
I wish I had more time in any day, because there is always so much to do, to plan, to consider, If there were more time and the means, perhaps we'd travel more, maybe take a vacation.
What I love most about NYC is the people, diversity, the purposeful lifestyle, the amazing openness, the sense that we can work together, or alone, to do what we came here to do. I appreciate the many choices we have in an international and urban environment, including happy hour, good croissants, pocket parks, great walkabouts and adventures, the convenience of it all.
My time at Bryn Mawr taught me that if the road is not paved to your goal, then chart a new path and put in that road yourself. That effort reveals much about your relationship to that goal.
My advice to the Class of 2021 is take a breadth of classes in your early years while you can. After fascinating courses while struggling to determine my key area of interest, I ended up with a major in Religion, studying Sanskrit at U. Penn, Buddhist texts at Swarthmore, and Hinduism at Haverford. I wanted to examine "belief" and what it does to society. Some of my most insightful and educative courses were neither in dance (no such major then) nor religion. They were in psychology, music, art, and sociology.
My advice to the Class of 2017 is do your best always, but don't worry about being the best. Don't permit men to interrupt you or explain something you already know. The time for tolerance of all that behavior is BEHIND US. Do not fear trying your hardest in all your endeavors – so you know what that is, and so you can respect yourself and be responsible for your endeavors. Listen carefully to others. Speak in full sentences.
If anyone is interested in connecting with me, email at RKBallet@gmail.com