The event is hosted jointly by Wendy Fairey and by John Major, Haverford '64, at his spectacular Chelsea loft recently featured in The New York Times.
BOOKMARKED(Arcade/Skyhorse Publishing) is a memoir of a life of reading. As the daughter of Hollywood columnist Sheilah Graham—F. Scott Fitzgerald's lover in the last years of his life—Wendy Fairey began as a child reading the books Fitzgerald had assembled for her mother and escaped into the landscape of classic English novels. She felt akin in sensibility and aspirations to David Copperfield, worried she was as plain as Jane Eyre, and craved the panache of Becky Sharp. Bookmarked also touches on books encountered at Bryn Mawr that helped to shape her as a reader, a scholar, and a person.
Wendy W. Fairey holds a doctorate from Columbia University and teaches English literature and creative writing at Brooklyn College, where she was also formerly a dean. She is the author of One of the Family (Norton 1992), a family memoir, and Full House (SMU Press 2002), a collection of linked stories. Fairey is married to Mary Edith Mardis with whom she lives in Manhattan and East Hampton. She has two children and four grandchildren.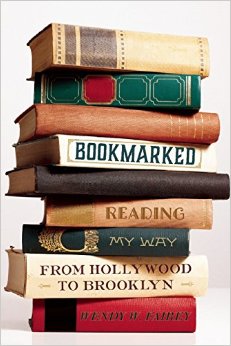 WHAT:   BOOKMARKED: Reading my Way from Hollywood to Brooklyn, By Wendy Westbrook Fairey '64
Book reading, signing, reception – light refreshments will be served.
WHEN:   Wednesday, May 20, 6:30 to 8:00 p.m.
WHERE:   144 W. 27th Street, Apt 5F
New York, NY 10001
The building is between Sixth and Seventh Avenues; closest subway stop is 28th Street and 7th Avenue on the no. 1 line; 28th Street on the Broadway line (N and R trains) is also pretty convenient. Slightly further away but still at walkable distance are 23rd Street and 8th Avenue (C and E trains) and 23rd Street and 6th Avenue (F train). 5th Floor
HOW MUCH:   Free—but of course, the chance to get the author's dedication in your own book copy is a wonderful opportunity!
RSVP:   RSVP to Helen Thurston '74 at jclosk@earthlink.net by May 15