Come Celebrate! The Club invites you to a very special gathering, in the private offices of legendary literary agent Georges Borchardt and co-hosted by the equally legendary editor Bob Weil to mark the publishing of The Double Life of Paul de Man, by Evelyn Barish '56, a professor at the Graduate Center of the City University of New York and its College of Staten Island.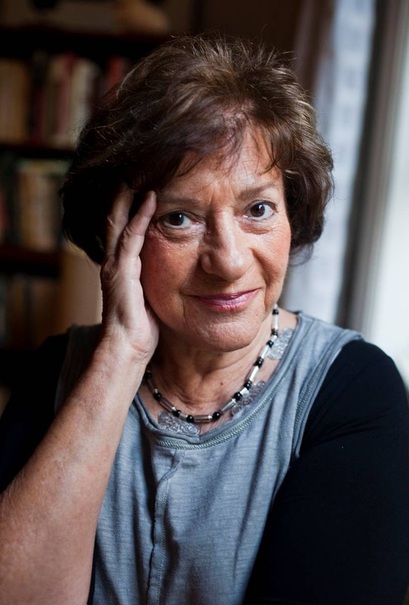 Evelyn Barish '56 has authored a riveting biography of the iconic, immensely charming and powerful intellectual Paul de Man, a Yale University professor. His world-wide renown and influence, including the invention of the influential the theory of deconstructionism, concealed a shameful past including Nazi collaboration and anti-Semitic writing. How could this man be so prominent, so famous, so academically and intellectually dominant, yet hide his past so successfully? The Double Life of Paul de Man has been called "unstoppably addictive" by Cynthia Ozick, and praised as "stunning… an astonishing expose" (Booklist) and as "an extraordinary story of a complex personality presented with a wise dose of irony and respect" (Kirkus)
You will find this book and its making revelatory; you will see why two of New York's great literary agents and editors have championed this book, and you will be inspired by and amazed at the story of Evelyn Barish, an impressive Bryn Mawrter whose research ranged over two decades, four countries and three languages.
One of the great presses of the early twentieth century, Liveright published William Faulkner, E.E. Cummings, Hart Crane—and Anita Loos's Gentlemen Prefer Blondes. In 2012, a revived Liveright under Bob Weil—already responsible for such books as Annette Gordon-Reed's The Hemmingses of Monticello—inaugurated its first original list in four decades, with new works by Gail Collins, R. Crumb, J.G. Ballard, and Jim Holt.
Georges and Anne Borchardt co-founded the New York-based literary agency, Georges Borchardt, Inc., in 1967. Georges Borchardt introduced to American readers major works by Roland Barthes, Samuel Beckett, Pierre Bourdieu, Gilles Deleuze, Marguerite Duras, Franz Fanon, Michel Foucault, Eugene Ionesco, Jacques Lacan, Alain Robbe-Grillet, Jean-Paul Sartre, Elie Wiesel and Monique Wittig. In 2010, he was awarded the insignia of Chevalier of the Legion of Honor. Georges Borchardt, Inc. today is primarily an agency for English language writers, and currently represents over 200 authors including eight Pulitzer Prize winners and two Nobel Prize winners. The agency represents novelists and nonfiction writers as well as several major literary estates.
Click these links for more information about Evelyn Barish, Georges Borchardt, and Bob Weil.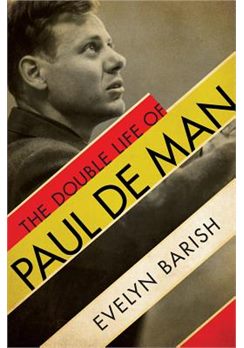 WHAT:   A special literary party, reception, and talk celebrating publication of The Double Life of Paul de Man
Wine and cheese will be served.
WHEN:   Wednesday, March 26, 6:00 – 8:00 p.m.
WHERE:    The private offices of
Georges Borchardt
136 East 57th Street, 14th Floor
New York, NY 10022
HOW MUCH:   Free, but contributions of $20 to support a Bryn Mawr College New York summer intern will be gratefully accepted.
RSVP:   RSVP to Helen Thurston '74 at jclosk@earthlink.net. Please include class year.