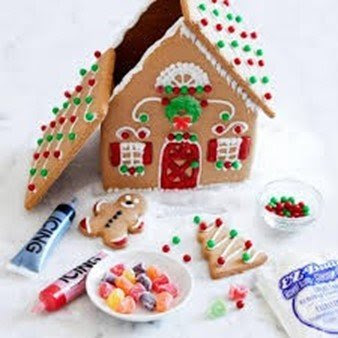 Run, run as fast as you can to join us for this Gingerbread House Decorating Extravaganza!
Join us for a festive evening full of holiday fun, creative minds, and sweet treats as we virtually build and decorate Gingerbread Houses together. You can make your own gingerbread house from scratch, order a kit from HERE, or buy a kit from your local grocery store to participate! We'll spend the evening in holiday cheer as we compete for titles such as Leaning Tower of Gingerbread and How Many Gumdrops is too many? (I'll give you a hint – as many as possible!) while drinking hot chocolate or mulled wine (whatever takes your fancy).
Friya Bankwalla '16 graduated from Bryn Mawr College with a Bachelors in English and Psychology, a rekindled interest in tennis and horseback riding, and the epiphany that she loved storytelling. Her strong work ethic, passionate enthusiasm, and imaginative creativity have helped her identify interesting book-to-movie adaptations to pursue for Jane Startz Productions, build unique digital campaigns for Penguin Random House's New York Times Best Sellers, and discover new stories waiting to be found. When she's not reading, this Bryn Mawr Club of NYC Board Member can be found eating new food, exploring new stories, and meeting new people.
Mina Bansal '17 graduated from Bryn Mawr College with a Bachelors in Economics, focused on industrial organization. After a short stint as a legal assistant at a law firm and a stylist at MM.LaFleur, she discovered her passion for making sense of data and numbers, and taught herself how to code. She now works as a data analyst for The New York Times. When this Bryn Mawr Club of New York City Board Member isn't writing short stories or attempting to paint watercolor flowers, she can be found working on a graphic novel based loosely on her teenage years.
WHAT: The Great Holiday Decorate-Off: Gingerbread House Decorating Party
WHEN: Friday, December 11th at 7:00 PM
WHERE: Please RSVP HERE. A Zoom Link will be provided upon registration AND on the day of the event.
HOW MUCH: Free
FOR FURTHER INFORMATION, CONTACT: Mina Bansal at minabansal@gmail.com.