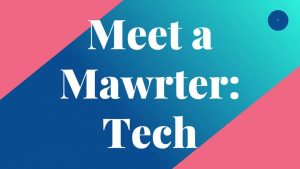 Grow you network and mingle with equally ambitious attendees in Tech. Hear honest stories of success from women who will inspire your own career. Hosted by Izzie Delizo Armentrout'13 and her company Box.
Women represent 25% of the tech industry and more Bryn Mawr alums continue to enter the industry in a number of different roles. This event will feature a panel of Bryn Mawr alums and other women working in the industry, and explore how they have navigated their careers, as well as the challenges they face today. The panel will be followed by a networking reception.
Panelists include:
Priya Pappu '09 – Chief of Staff, North America Services at Salesforce
Jessica Lin – Co-founder & General Partner, Work-Bench
Lauren Collet – Director Mid-Market Sales, Box
Grace Kung '10 – Product Manager, Grubhub
Becky Ross, Senior Associate Director for Bryn Mawr Alumnae/i Career Services will also be in attendance to share updates from the College.
Non-alum tech industry women welcomed
RSVP: Click here to reserve on Eventbrite.
WHEN: October 10, 2019 from 6-8:30 PM
WHERE: Box, 386 Park Avenue South, 3rd floor, New York, NY
​​HOW MUCH: Admission is $20 and includes cocktails and light refreshments.
FOR FURTHER INFORMATION CONTACT: Izzie Delizo Armentrout '13 at izzie@box.com