UNFORTUNATELY, THIS EVENT HAS BEEN CANCELLED.
Let's go on an adventure without leaving the comfort of NYC! To whet your palate, you'll be welcomed into the event with a custom cocktail featuring Hudson Valley Shiso Farm's Red and Green Shiso Syrup™. Aki Snyder '11 and her family will introduce us to the unique, sweetened botanical flavor of shiso.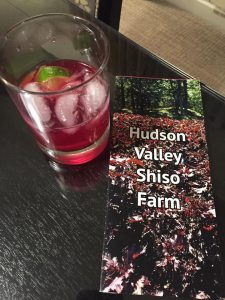 Then, we'll move into the main event! Thanks to the generous donation of Nicole Huynh '06 and her partner, Mike Randolph, they will guide our group on a tour of craft beer ranging in styles from classic Belgian Lambics to English Barleywines, and everything in between. You'll be presented with a selection of at least 10 different craft beers, and we'll discuss the flavors of each beer, their aroma, what makes them unique, and what happens to beer as it ages. (Yes, some really can!)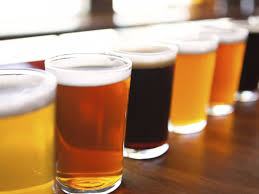 For further information, contact Nicole Huynh '06 by emailing the Bryn Mawr Club of NYC at brynmawrclubnyc@gmail.com. Please use subject line "Beer Tasting."
WHEN: July 26, 6:30-8:30 p.m.
COST:  $100
RSVP:  Register via Eventbrite.
Register via Eventbrite. Tickets are first come, first serve. Alums are welcome to invite guests, but we cannot accommodate anyone under 21 years old.
 About The Hudson Valley Shiso Farm
The Hudson Valley Shiso Farm is a small eco-friendly and organic company that specializes in the production of Japanese shiso syrup. Established in 2013, Hudson Valley Shiso Farm's mission is to introduce and promote shiso, a unique and healthy herb, to a wider health-conscious community by creating carefully handcrafted Shiso products. It is rich in antioxidants, as well as vitamins, and has been used as a homeopathic treatment for digestive disorders, asthma, coughs, colds, and pain. Hudson Valley Shiso Farm also hopes to create a greater appreciation for this versatile and aromatic Japanese herb. To learn more about them, visit their website http://www.shisojuice.com.