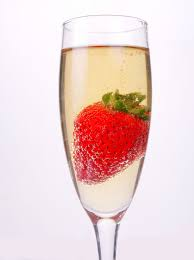 The event is sold out; please click here to be added to the waitlist.
Join the Bryn Mawr Club of New York City for its annual May Day Celebration, a College tradition since 1900! Gather at the lovely home – overlooking the mighty Hudson River and Fredrick Law Olmstead's Riverside Park – of former Bryn Mawr College Trustee, Donald Gellert, Elaine Koss and Laura Gellert '93. (Fun Fact: The Gellerts' home was formerly owned by baseball legend, Babe Ruth!)
Come hear about the Club's past and upcoming activities, and about its mission to support the College and its New York alums, all while enjoying strawberries & cream, and of course, some bubbly!
While the Bryn Mawr Club of NYC's May Day is free to attend, this is a good time to pay your annual membership dues to support the Club's extensive and lively programming that connects alums with each other and with the College.
The 2018-2019 fiscal year annual membership dues are $50 ($30 for Graduates of the Last Decade). You may pay at the door, or via the Eventbrite link below.
WHAT: May Day & Brief Annual Meeting of the Bryn Mawr Club of New York City
WHEN: Sunday, May 6, 2018, 1:30 p.m. – 3:30 p.m.
WHERE: The Home of Former Bryn Mawr College Trustee Donald N. Gellert and Elaine Koss, at Riverside Drive and 83rd Street.
COST: Free; Annual Membership Dues will be gratefully accepted to help defray expenses.
Register online via Eventbrite.
Space is limited. Reservations accepted on a first come, first serve basis. Guests are welcome but we cannot accommodate any children under 14 years of age.