In 1968, the great civil rights leader Whitney Young, Jr. spoke to the American Institute of Architects challenging the profession to design for the poor as well as for the rich.   Whitney M. Young Jr. was the respected leader of the National Urban League, and advisor to five United States Presidents and the father of Bryn Mawr alumna Dr. Marcia Cantarella '68.  Now, almost five decades later, a panel of distinguished Bryn Mawr alums and architectural, urban design and political leaders will discuss the advances and challenges still ahead of the profession.  Dr. Cantarella will lead the panel discussion and Professor Mindy Fullilove '71 will be the Respondent.
For questions, contact:   Helen Thurston at jclosk@earthlink.net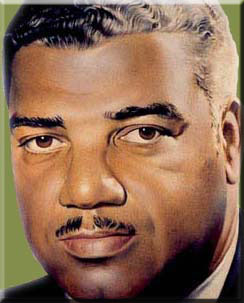 WHEN:                   Wednesday, February 1, 2016, 6:00 – 8:00 p.m.
WHERE:                  AIA reception and conference space
(536 LaGuardia Pl – just south of Washington Square, New York, NY)
HOW MUCH:        $10, includes reception and conference, guests welcome.
RSVP via PayPal:                  
.