Bryn Mawr alumna Susanna Prough '99 will lead a tour of the famed concert hall and venue. Susanna currently works at Carnegie Hall as Director of Capital Projects and will give us an insider tour of the building, complete with historical highlights of its 124-year history.The tour will last an hour and a half.
The tour is limited to 15 participants; reservations will be on a first-come, first-served basis.
RSVP via PayPal and the Bryn Mawr Club of NYC website.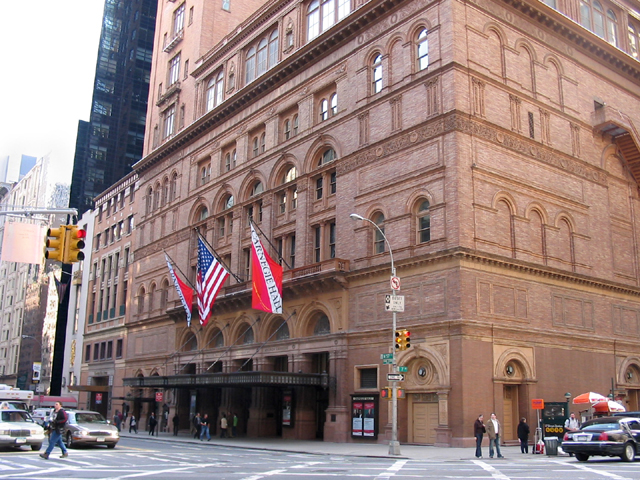 WHAT:   Insider's Tour of Carnegie Hall
WHEN:   Tuesday, June 23, 6:00 p.m.
WHERE:   881 Seventh Avenue (NE Corner of 56th Street)
New York, NY
HOW MUCH:   $20 fee. Register via PayPal:

We would be very grateful if you would take this opportunity to renew your BMC NYC membership (the new fiscal year started June 1). Pay dues via PayPal:
Membership Dues: $30 (last decade), $50, $75, $125, Other

MORE INFO:   For more information, contact Helen Thurston '74 at jclosk@earthlink.net.