Rebecca Perkins BMC '02, makeup artist in film and television and co-founder of the makeup salon, Rouge New York will once again host us for a day of beauty services. Individual services from the menu at http://www.rougeny.com/services/ and a special event deal will be available for attendees. Light refreshments will be served.
Contact Pamela Feuer '83 with questions at pf2121@nyc.rr.com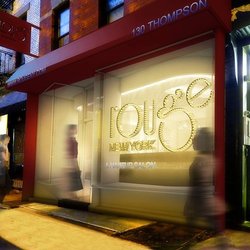 WHAT:   A Day of Beauty
WHEN:    Saturday, January 24, 11:00 a.m.– 2:00 p.m.
WHERE:   Rouge New York
130 Thompson Street, New York, NY 10012
(between Houston St and Prince St, Soho)
http://www.rougeny.com
HOW MUCH:
Individual beauty service costs and gratuities payable to Rouge NY
Bryn Mawr Club of NYC dues and voluntary donations will be gratefully accepted
RSVP: 
RSVP to Pamela Feuer '83 at mailto:pf2121@nyc.rr.com
BOOK SALON SERVICES directly online at http://www.secure-booker.com/Rougeny/MakeAppointment/Search.aspx Use PROMO CODE: BMCRouge