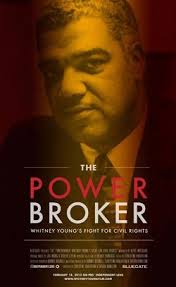 Come see a one-hour documentary, excellently produced and fascinating about a remarkable man who worked behind the scenes, advised presidents, and moved the needle in a difficult time. His daughter, Marcia Young Canterella '68, will lead a Q & A after the screening and there will be a reception with light refreshments and drink. The WNET Channel 13 studios will host us and you will enjoy being in the midst of Lincoln Center where the city's cultural and artistic leaders gather.
This year is the 60th anniversary of Brown v. Board of Education and the 50th Anniversary of the Civil Rights Act and the Club is delighted to host this documentary with the involvement of Marcia Cantarella. With a fascinating career in education, she has served as Associate Dean at Hunter College, a Dean at Princeton University and part of the Dean's staff at New York University's College of Arts and Science. She is the author of I Can Finish College and advises on inclusion and educational matters.
For more information on the film, see the article in the New York Times.
RSVP to Helen Thurston '74 at jclosk@earthlink.net. Please include class year.