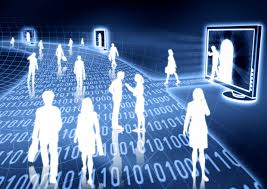 All types of companies need technology and systems support, and opportunities in "TECH" continue to proliferate and offer new options to those seeking work.
Come and hear from four BMC alumnae from different companies and industry segments. We will be discussing what the trends are and new options that are developing in this area of work. If you have considered working in a technology company or in a company with tech as part of operations then this is a great program for you to attend!
Cori Ashworth, Bryn Mawr College Director of Alumnae Career Engagement, will be our moderator for this interesting discussion.
Our speakers include:
Jen Bonczar '11, Google
Frances Nobay '94,
TIAA-Cref
Karen Blumberg '95, The School at Columbia
University
Ashley Gavin '10, Girls Who Code
This event is hosted by Sarah Reid '74, Kelley Drye & Warren LLP, Partner and Member of the Firm's Executive Committee. Refreshments will be served.
WHEN:   Thursday, February 20, 6:00 – 8:30 p.m.
WHERE:   Offices of Kelley Drye & Warren LLP
101 Park Avenue, 27th Floor
New York, NY 10016
RSVP:   Contact Alumnae Association Online by February 18