Are you thinking about a career in marketing? Are you curious about the different areas of specialty? And, by the way – what is up with all of that crazy jargon?! Our distinguished panel of marketing professionals with discuss topics such as:
Business to Business and Business to Consumer
Consumer expectations (e.g., service, accessibility, communications)
Branded retail experience in the post-Amazon reality
Media consumption (mobile, social, video)
Client engagement and client experience
Democratization of the brand – crowd-sourcing versus brand authority/control
Career trajectories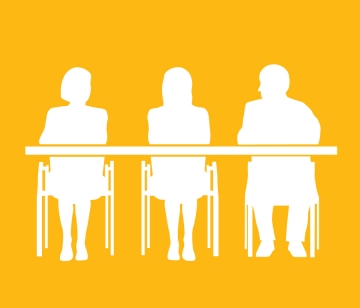 Our panelists for the evening will be Jessica Bass Kirk '91, Head of Business Development at Harkess Ord; Nidhi Kohli '96, Head of Media – Fashion, Watches & Fine Jewelry at Chanel; and Cate Megley '08, Brand Strategist at J.P. Morgan Private Bank. The panel will be moderated by Nicole Huynh '06, Executive Director, Marketing at MSCI*. This event is hosted by Alex Kosslyn '04.
WHEN: Tuesday, February 27, 2018, 6:30 pm to 8:30 pm
WHERE: The Offices of Pershing Square Capital, 888 Seventh Avenue @ 57th Street, 42nd Floor (Please check in at lobby desk upon arrival.)
COST: $20 per person
R.S.V.P. via Eventbrite by February 23. Space is limited and reservations will be on a first come first served basis.
For further information, contact Elaine Francolino '75 by phone at 347-563-3029brynmawrclubnyc@gmail.com . Please use subject line "Career Panel."
, or by emailing the Bryn Mawr Club of NYC at
Our Panel:
Jessica Kirk '91 (panelist) leads Americas business development for Harkess Ord, the global brand implementation firm. Prior to Harkess Ord, she was at Siegel+Gale, the Corporate Executive Board, and Gerson Lehrman, supporting brand strategy, business growth, and technology best practices. Jessica has been published in Forbes and CMO Essentials. She majored in English at BMC and is an active volunteer with the American Red Cross and a member of Actors Equity.
Nidhi Kohli '96 (panelist) is the Head of Media – Fashion, Watches & Fine Jewelry at Chanel, Inc. Prior to this, she worked at Tiffany & Co. where she directed development of media plans across the US, Brazil, Canada, and Mexico. Nidhi began her career in media on the ad agency side, at The Media Edge and J. Walter Thompson. A sociology major, she serves on the board of South Asian American Digital Archive (SAADA), an organization that creates a more inclusive society through documenting, preserving and sharing stories of South Asian Americans' unique and diverse experiences.
Cate Megley '08 (panelist) is a brand strategist at J.P. Morgan Private Bank. She is currently focused on developing a unique and differentiating brand idea for the bank. Other passion projects include client research and the development of original art objects featuring young artists from the JPMorgan Chase Art Collection. Prior to financial services, Cate founded a specialty catering and events business (Amuse Your Bouche) and managed a variety of New York City restaurants. Cate majored in the Growth and Structure of Cities at BMC and worked for the Philadelphia Mural Arts Program. As board member of the Bryn Mawr Club of New York City, Cate serves as the Career Development Representative. She is actively engaged with LILAC to re-imagine career development support and networking opportunities for alumnae.
Nicole Huynh '06 (moderator) is an Executive Director in the marketing department at MSCI where she is responsible for all marketing efforts related to the wealth management client segment, as well as leading the corporate value proposition and brand initiative. Prior to working at MSCI, Nicole was the Head of High Net Worth Marketing at the investment manager, Neuberger Berman, and the Global Head of Marketing Strategy and Operations at J.P. Morgan Private Bank. Nicole was a dual-major in History of Art and Political Science at BMC. She is an active volunteer with alumni engagement activities at BMC and is the Co-Chair of Communications of the Bryn Mawr Club of New York City.